SWO Approved: Albums Advancing the Gospel
Worship through song is a way to proclaim the salvation and redemption the Lord has for His people. When it comes to picking the set list for our times of worship, the Snowbird band is always intentional about picking songs that center around the Lord and the grace He gives us. Little Holloway, Harry McSween, Amy Rasmussen, Zach Mabry and Adam Garner serve this ministry faithfully by leading worship and we talked to them about albums that are groundbreaking in how they glorify the Lord. Here are 3 albums that Snowbird recommends you give a listen to.
1) Together for the Gospel Live III – Sovereign Grace Music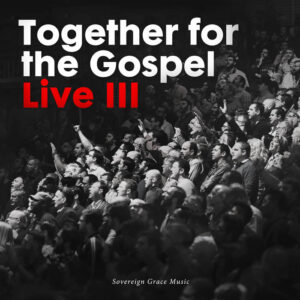 "The Together for the Gospel conference, held every other year since 2006 in Louisville, KY, emerged from a friendship between four pastors of diverse denominational backgrounds. Their secondary theological differences, while important, didn't keep them from celebrating their shared passion for the gospel of Jesus Christ. Together for the Gospel Live III sets that passion to song. It contains a variety of hymns– old and new, familiar and unfamiliar–with theologically driven lyrics and timeless melodies."
Buy it on iTunes
Check it out on Spotify:
2) Behold the Lamb of God – Andrew Peterson
Andrew Peterson has been proclaiming the Word through his music since the mid-'90s. In 2004, Peterson put out "Behold the Lamb of God" to tell the story of the coming of Christ. Since then, it has been recorded as a live album and remastered in order to continually speak to people all over the world.
Buy it on iTunes
3) The Great Awakening – Leeland
"Worship band LEELAND has become one of the most important voices in a new generation of worship music. Known for its passion-filled live experience, the band's fourth album The Great Awakening stirs a fresh desire for personal and worldwide worship revival."
Buy it on iTunes
Check it out on Spotify:
---
Subscribe To Our Newsletter
Get resources, podcast episodes, and SWO updates sent directly to your inbox.