Where is Home?
We asked Rachel, former SWO staffer, to share her experiences from the mission field in Southeast Asia. She is a teacher by trade and disciple-maker by identity in Christ. We pray her story will encourage you in your daily journey to grow in Christlikeness, make disciples, and glorify Jesus.
Missions Monday
"In my 9th grade English class this quarter, we've been reading The Odyssey and discussing the archetypal Hero's Journey. Yeah, I'm an English teacher, so school is practically my life. To become a hero, the main character must answer the call to adventure, go through many trials, and finally, return home. We've all seen this plot played out in books and movies again and again. Some recent box office examples might be The Hunger Games and The Hobbit.
The part of the Hero's Journey that has interested me recently is the last bit: returning home. In this story line, the adventure doesn't end simply because the hero has returned home; instead, finding one's place back at home is the final test. The main character has changed so much from the adventure that he or she can't comfortably fit into the same role back home any longer. The hero must try to carve out a new role for him or herself and, sometimes they just aren't able to reconcile their former lives with their new selves, so they end up starting a new life somewhere else. This last part of the plot in an epic journey brings the story full circle.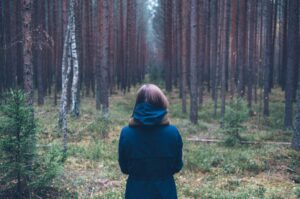 I can relate to this plot line and the Hero's struggle to embrace home again. Over the past four years, I think I've spent a total of six months in the States. I am blessed to work at a job that allows me to travel home for several weeks each summer, but I have to admit that every time I go back, I'm shaken. Like the Hero in classic literature, I just don't feel like I belong at home anymore.
Though I was born and raised in the USA, when I come back for a couple of months, I feel displaced. I don't have a job, a home, or a niche in America. I stay at my parents' house and use their car as though I were back in high school. I am thankful to have many longtime friends in the States, but I don't fit into their lives easily for just a few weeks of the year. They have jobs and families and other circles of friends now, and sometimes even the most solid relationships feel a little more tenuous after months of sparse communication via the internet. My life is lived somewhere else, but no one would ever know because I look just like everyone else.
I look just like me four years ago, but I'm not the same. Living life overseas, here, in my community, has irrevocably changed me. Seeing the ways God is working in other parts of the world has expanded my view of Him. Now I haven't just heard about the way he works in Southeast Asia, I've seen it. And as He has stretched me in ministry and professionally, so I have expanded too. But these things aren't always obvious to people back home and sometimes it's not that easy to talk about them. Sometimes it feels easier to just talk about things we have in common like what old friends are up to or the glory days before we all had real jobs and responsibility.
But I'm not sharing these experiences so that you can feel sorry for me. I don't feel sorry for myself. I am thankful to have home stripped away. It's hard and it sucks sometimes, but our home isn't here. This is just temporary. If in the stripping away of my space, purpose, and comfort, I find more hope in my eternal inheritance, then I can consider those times of displacement and loneliness a gift that draws me nearer to Christ. I can remember that my identity isn't in being a teacher or an American or a missionary; it's in being God's daughter. Then I can drink more deeply from the wells of encouragement and spiritual refreshment offered by my brothers and sisters in Christ who so graciously listen to my stories and do life with me if only for a short time each summer.
I'm not saying I have all these things figured out. I am still in the middle of my personal Epic Journey plot line. I'm not even sure God wants us to be thinking about our heavenly home everyday and missing out on what He's calling us to right now. But when I do think about it, I'm confident that when I get to heaven, it will feel more like home than any place I've ever been."
– Rachel (Southeast Asia)
Subscribe To Our Newsletter
Get resources, podcast episodes, and SWO updates sent directly to your inbox.