Winter Youth Retreats 2024
December 27-30, 2023
Dec. 30, 2023 – Jan. 2, 2024
January 12-15, 2024
February 16-19, 2024
---
$185 / 2-nights
$275 / 3-nights
---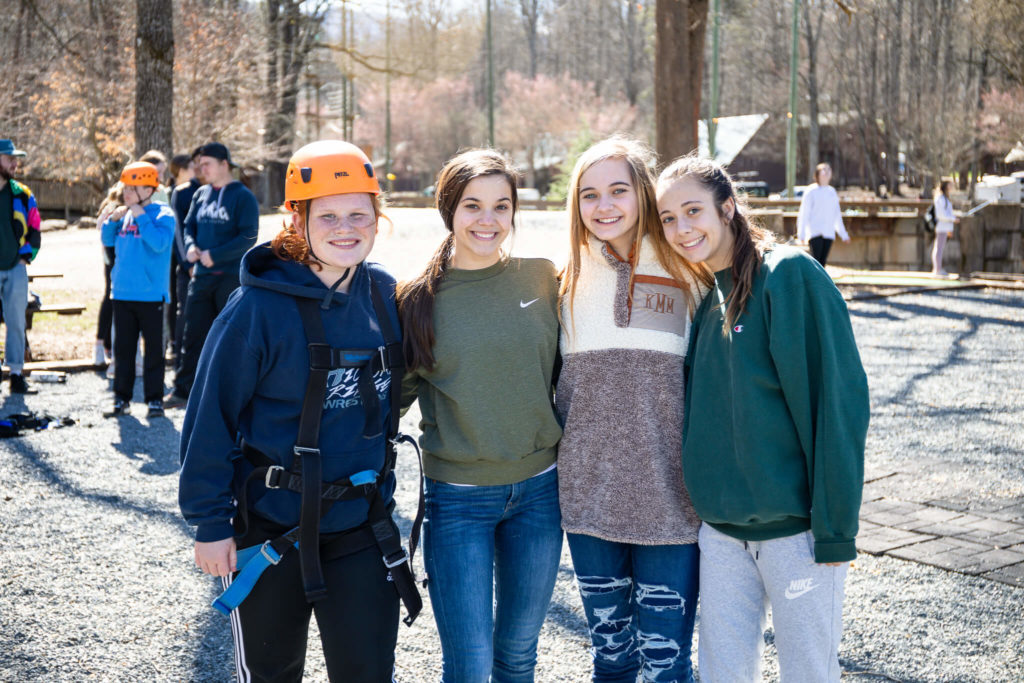 ---
---
"I love the depth in the word that is preached and the investment in our students lives, that's what makes the weekend."
Andy Carr
Student Pastor
"There is nowhere else that I know of that has teaching as sound and equips staff to engage students on such a personal level."
Ryan VonCanon
Student Pastor, Calvary on Aimwell
"The Scriptures were exposited in a way that the students could understand and keep up with, while also not watering down the text at all. The Gospel saturated every bit of the teaching and worship."
JT Overby
Student Pastor, Overbrook Baptist
---
Winter Youth Retreats at SWO
Planning a winter youth ministry trip can be overwhelming. Planning food, lodging, and a worship band leave little room to build relationships. We drop the logistical hassle by partnering with student pastors to reach their goals. We will plan everything for you so you can enjoy the weekend—and your students will build relationships that point to Christ.
Our staff is passionate about leading fantastic recreation experiences and Gospel-driven discipleship. Small group leaders will partner with your church on a close staff-to-student ratio, ensuring plenty of time to process the teaching they sit under.
---
Frequently asked questions
Winter SWO Retreat Schedule
Schedule is tentative. Check the Snowbird app for most current updates.
2 and 3-night retreats are available for each date.
---
2024 Winter SWO Youth Retreats
Winter SWO conferences include teaching, worship, meals, lodging, recreation, and small groups. We have top-notch ropes course elements available, including cable swings, zip-line, and a four-sided climbing tower. Snowbird also houses a paintball course, archery tag, and gun range. You can learn more and view photos on the recreation page.
Get the FAQs
Snowbird Wilderness Outfitters exists to proclaim the Gospel of Jesus Christ through the exposition of Scripture and personal relationships in order to equip the Church to impact this generation.
This Gospel-driven mission is what every one of our retreats is focused on.
Click here to learn more about our history and mission.
Or, jump into our published resources and session recordings to get a sample of the teaching at SWO.
How do I register and prepare for arrival?

Click the button below to set up your Snowbird account and pay a small deposit (per person) to register your group.

Please don't hesitate to reach out. Call us at 828.321.2210 or email us anytime. We're here to help!
What is does a Snowbird Winter Retreat look like?

Our winter youth retreats include solid biblical teaching, Gospel-focused worship, high-adventure recreation, and small groups with your best friends.

Your assigned SWO staffers will join you, but you'll want to make sure you have enough adults on hand to help your students stay organized and have a great time.

Snowbird will provide dinner. Snacks will also be available for purchase at the resort.
What should we bring?

Check out our What to Bring page to learn all the details for your Winter SWO student retreat.
What recreation do you provide?

Your recreation schedule will vary depending on the type of Winter SWO retreat you register for. Contact us with any specific questions, but our on-campus recreation day includes options such as this: climbing tower, aerial park, zip line, 3-man swing, archery tag, basketball court, and a paintball course.
What types of housing do you provide?

We have over 14 cabins on our campus, divided by bedrooms for each group. They each provide twin-sized bunk beds, air conditioning, and heat. Our cleaning team takes great pride in keeping things clean but the buildings are primarily functional.

You'll need to provide your own bedding, pillow and towels. One of our 4 bathhouses is always a short walk from each cabin.
How do I add or drop additional spots to my group?

You can add additional spots to your group as long as the retreat is not full. The best way to find out is to open your Snowbird Account and see if any remaining spots are open for the retreat. However, you'll want only to register spots that you're confident you'll need. The deposit is non-refundable.

Check our Registration Guide for details on how to invite specific students to your group via email.