NSR: Camp Just Got Bigger!
Snowbird exists because God is sovereign. Lives are changed here only because of His gospel. God brings people into His mission and SWO is a testimony to that. In this episode, Brody gives an update on No Sanity Required and the future of this podcast. He also shares an exciting announcement for Snowbird Wilderness Outfitters and the future of this ministry. Tune in to find out what it is and share our excitement that the Lord is continuing to do His work here at SWO. We exist, and we're growing, all because of God and His glory.
P.S. If you liked this episode, we'd love to hear your feedback! Please leave us a review on Apple or Spotify and help us get the content out to help others grow in their faith and mission to equip the Church.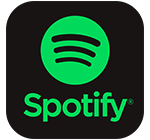 Subscribe To Our Newsletter
Get resources, podcast episodes, and SWO updates sent directly to your inbox.