NSR: Hypocrisy
In the Christian walk, it is easy to fall into hypocrisy and live an inauthentic life. Jesus even addresses hypocrisy by warning His disciples to guard against it. If they could become hypocrites then so can we. As believers, we need to fight this mindset. We're not going to be perfect but we must strive to mimic the example Jesus set for us in how to live genuinely. Be real, love others well, and focus on pleasing the Lord through your obedience.
P.S. If you liked this episode, we'd love to hear your feedback! Please leave us a review on Apple or Spotify and help us get the content out to help others grow in their faith and mission to equip the Church.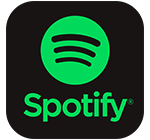 Subscribe To Our Newsletter
Get resources, podcast episodes, and SWO updates sent directly to your inbox.