NSR: "Let Them Have Dominion"
Looking back at the creation of man, we see God's purposes and plan for each gender. These purposes help us function as image-bearers of God. In this episode, Brody specifically spoke to men about what the Lord has created them for. In the Garden of Eden, God blessed man by giving him responsibility. Then, man rejected that responsibility. God created us to work, lead well, and to have dominion. Brody walks through three areas of responsibility and his thoughts on dominion.
Back in the Garden, the serpent tempted the desires of man's heart to establish his own authority. Now, men struggle to lead their families well and submit themselves to the Lord.
Men—we need to humble ourselves before the Lord and allow Him to lead us. Let's look to Jesus because he is the ultimate example of humility for us. Even Jesus didn't count equality with God something to hold onto.
The dominion we're striving for is spiritual dominion. We're no longer enslaved to sin but at war with it. Man could not maintain dominion, so God sent us a Savior who can. Jesus conquered through death what we couldn't conquer through life. Fight sin today and do not lose heart. Be the men, husbands, dads, brothers, and friends God has called you to be.
Resources
Genesis 1
Genesis 2:15
Hebrews 2:5-10
1 Corinthians 10:4-5
Ecclesiastes 2:1-11
Genesis 3:15
Romans 8:11
P.S. If you liked this episode, we'd love to hear your feedback! Please leave us a review on Apple or Spotify and help us get the content out to help others grow in their faith and mission to equip the Church.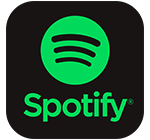 Subscribe To Our Newsletter
Get resources, podcast episodes, and SWO updates sent directly to your inbox.