NSR: Why I'm Thankful For
Happy Thanksgiving! 2020 has been a little crazy. So, Brody used this episode to outline things that he is personally thankful for right now. We can be thankful that God is not only the author of this life but the next. 
So let's give thanks. There's a lot we can be thankful for right now even in this crazy time.
Many of us have so much to worry about, but let's set this aside today and enjoy the goodness of the Lord. Taste and see that the Lord is good!

"The worst day in this life will give way to a perfect and perpetual, eternal kingdom with God in heaven with Jesus forever."
Resources
P.S. If you liked this episode, we'd love to hear your feedback! Please leave us a review on Apple or Spotify and help us get the content out to help others grow in their faith and mission to equip the Church.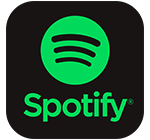 Subscribe To Our Newsletter
Get resources, podcast episodes, and SWO updates sent directly to your inbox.