NSR: Wrapping up CRT with the Holloway Adoption Story

These past few episodes have been a little heavy, so we wanted to wrap things up a little with some personal stories. We want to be a church, a people, a ministry, that encourages and loves people well. Our hope that people understand that at the end of the day we just want people to understand the love of God and be changed by the power of the Gospel.
When God rescues us, He lifts us out of the darkness and brings us into the Kingdom with His Son. He gives us a new name and a new heart. We are made sons and daughters in the Kingdom.
So now, let's get busy loving our community with the same eternal hope. The opportunities are there you just have to look. Get involved as a church. Countless needs surround us concerning fostering and adoption. Invest in young teens. 
Be the hands and feet of Jesus right now, in your community. 
If you missed any of the previous three episodes on Critical Race Theory (CRT) and Intersectionality, you can find them here:
For more ideas on how to serve those in the adoption and foster care system, list to Brody's previous podcast episode: Get Up And Life Out Your Pro-Life Stance
Resources
P.S. If you liked this episode, we'd love to hear your feedback! Please leave us a review on Apple or Spotify and help us get the content out to help others grow in their faith and mission to equip the Church.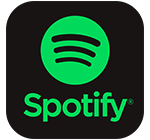 Subscribe To Our Newsletter
Get resources, podcast episodes, and SWO updates sent directly to your inbox.