SWO20 Update & Interview With Mo
This week, Brody gave an update on how SWO20 Summer Camp has been going and let us in on a quick interview with his youngest son, Moses.
SWO20 Update
We're 6 weeks into our summer at SWO20 and can't be more thankful for the miraculous provision the Lord has made. North Carolina released some specific guidelines for operating overnight camps, so we've been busy implementing them!
Over 90% of overnight camps have closed down in 2020. Thankfully, through prayer, hard work from our staff, and God's continued favor, Snowbird is going strong! This summer has proved to be one of the most effective summers of ministry. Students and leaders have been greatly impacted by the message of the Gospel!
Pray and ask the Lord to help us finish strong, and to continue protecting the Snowbird staff and students.
Daily Dose of Mo
Brody usually releases some short videos or quotes from his 7-year-old son, Moses, but we get to listen in on a personal interview today!
Mo shares some of the core areas of his life, we hope you enjoy the conversation!
Family
School
Adventures in the mountains
Favorite Bible story
P.S. If you liked this episode, we'd love to hear your feedback! Please leave us a review on Apple or Spotify and help us get the content out to help others grow in their faith and mission to equip the Church.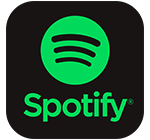 Subscribe To Our Newsletter
Get resources, podcast episodes, and SWO updates sent directly to your inbox.