Prepare Your Students for Difficult Questions
Zach Mabry | Leader Breakout | SWO20 Friday Morning
If we believe the Bible then we must believe all of the Bible. We do not have the option of dismissing any part of it because of some kind of current, cultural pressure. And if we are going to be faithfully discipling our students in preparation for when they leave our ministry and embark on adulthood in the "real world" then we need to be preparing them for "real world" situations. In this session, Zach Mabry taught through some often misunderstood teachings of the Bible and gave clarity to help aid our students to be equipped for the onslaught they will most assuredly face in a culture hostile to God.
Resources
Want to find out what we're learning? Join the Snowbird Newsletter and get our list of favorite books! 
https://mailchi.mp/swoutfitters.com/5ab5346cps
P.S. If you liked this episode, we'd love to hear your feedback! Please leave us a review on Apple or Spotify and help us get the content out to help others grow in their faith and mission to equip the Church.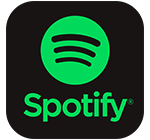 Subscribe To Our Newsletter
Get resources, podcast episodes, and SWO updates sent directly to your inbox.