Advent: The Magnificat: Mary's Song of Praise
Day 21
Personal Study
"And Mary said,
'My soul magnifies the Lord,
and my spirit rejoices in God my Savior,
for he has looked on the humble estate of his servant.
For behold, from now on all generations will call me blessed;
for he who is mighty has done great things for me,
and holy is his name.
And his mercy is for those who fear him
from generation to generation.
He has shown strength with his arm;
he has scattered the proud in the thoughts of their hearts;
he has brought down the mighty from their thrones
and exalted those of humble estate;
he has filled the hungry with good things,
and the rich he has sent away empty.
He has helped his servant Israel,
in remembrance of his mercy,
as he spoke to our fathers,
to Abraham and to his offspring forever.'" (Luke 1:46–55)
Read: Luke 1:39-56; Isaiah 7:14-16
Reflection
Soon after learning she would bear the promised Messiah in her womb, Mary went to visit her relative, Elizabeth. It appears the two shared a loving relationship. They were both carrying children of promise that showed God's 400 years of silence was not in vain. The waiting was no longer! God was sending the covenant Deliver to His people. Notice the humility and joy Elizabeth shows her younger cousin. She, like her son and husband, was filled with the Holy Spirit and addressed Jesus as "My Lord" while He was still in Mary's womb (Luke 20:42; John 20:28; Luke 2:11). There was no hesitancy in Elizabeth. Even without seeing an angel herself, she knew that the blessing of a child in her old age was a miracle from God. And, God was giving her faith to trust His plan—and find joy in it! May we all point to the goodness of God as boldly and joyfully as Elizabeth.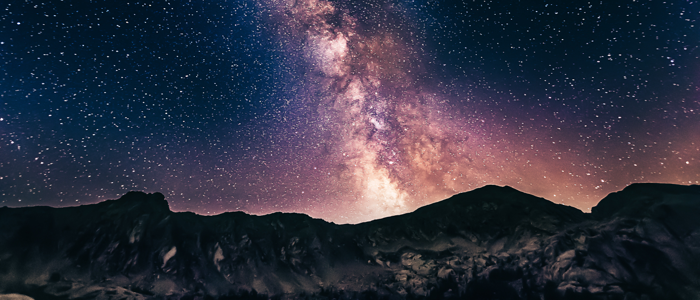 The Magnificat (Mary's Song of Praise) is one of the most beautiful passages in the Bible. Her declaration came from a trust in God that went deeper than what her eyes could see. She was pregnant with the Child of God, but this was only the first step in God's fulfillment of His promises. In many ways, her outburst of worship reminds us of Hannah's prayer in the Old Testament (2 Samuel 2:1-10). Right from the onset, she exclaims: "My soul magnifies the Lord, and my spirit rejoices in God my Savior…" Yes, Mary is excited to have a baby. But she finds her ultimate joy in her Deliverer. She rejoiced in God—her Savior. Just like Hannah, Mary considered herself a "servant" of the Lord (1 Samuel 1:11). There is no hint of pride or ambition in Mary's words. By God's grace, she is overwhelmed with unworthiness before the holy Lord.
Mary, the lowly teenage girl, was being lifted up by the Lord to His Son into the world. To those around her, she was seen as an unfortunate mistake who didn't wait for marriage. Not everyone around believed the miraculous conception by God. But the Lord was lifting her head to see the glorious salvation that her baby son would bring to His people. There was nothing special about Mary, she recognized that. But there was everything special about the One who would be born to her!
This song of praise points us to the Lord's might, holiness, mercy, and strength. He cares for the lowly, provides for the needy, and judges the proud. Yahweh has not forgotten His people! God who "helped his servant Israel" as He promised through the prophets long ago (Isaiah 44:21, 49:3). Through Elizabeth's Spirit-enabled encouragement, Mary can't contain praise for her God!
"Therefore the Lord himself will give you a sign. Behold, the virgin shall conceive and bear a son, and shall call his name Immanuel. He shall eat curds and honey when he knows how to refuse the evil and choose the good. For before the boy knows how to refuse the evil and choose the good, the land whose two kings you dread will be deserted." (Isaiah 7:14-16)
Yahweh is who He said He was. Yahweh is doing what He promised He would. And Mary has a front-row seat. Her reproach in this world would continue. One day, she would be the weeping mother of a wrongly accused criminal. Her heart would soon be broken so that it could be remade by the Messiah who became her child. Her joy in the eternal reign of Jesus would give her hope in the suffering. The King had returned for His people!
Application
Take in the glory of Jesus – Mary, in her hour of fear and uncertainty, clung to her wise and faithful cousin. Elizabeth pointed her immediately to God's eternal promises and His never-ending faithfulness. The Holy Spirit enabled her to truly feel the joy that Mary needed in this moment. The Lord has likely provided these types of people in your life—cling to them! Find someone who is in love with Jesus and sees the reality of God's glory, and then ask the Holy Spirit to help you see the glory of our King. He is worthy of honor and wants us to be satisfied in Him.
Proclaim the glory of Jesus – Fill your mind with God's Word. Enrich your spirit in prayer. Fill your heart with the encouragement of godly brothers and sisters, and then praise Him! Find ways to personally and publicly proclaim the glory of Jesus. This will refresh your soul beyond understanding. Worshipping Christ for His goodness and holiness is the most authentic, true thing we can do.
Journal short prayers daily this week – Ask the Lord to help His praises ring boldly on your lips as you interact with people about the wonder of Christ's coming. Christmas is about more than trees and gifts. Calling it Jesus' birthday is only surface-level. Christmas is the coming of the eternal God-man and the rescue He accomplished is eternally effective for all those who trust Him in faith. Speak this joyful truth to all those around you!
Prayer
Lord Jesus, you are worthy of all praise and glory. You came to earth in a completely humble and unexpected way, because your purposes and glory are beyond understanding! Your faithfulness and goodness are inconceivable to us. I rejoice in your power, your might, your humility, and your patient love. Teach me to speak often and clearly about your glory and truth to others. Help me to become so overcome by your goodness that your Holy Spirit speaks the Gospel from my mouth on a daily basis. This Christmas, help me abide in your presence!
---
Family Discipleship Time
Read Together
Luke 1:39-56
Discussion
Who was the baby in Elizabeth's womb? (John the Baptist, Zechariah's son.)
What does Elizabeth say about Mary? (She says she is blessed among women because she is carrying the promised Messiah in her belly.)
Who does Elizabeth call "my Lord?" (Jesus, the baby still in Mary's belly.)
How does Mary react to Elizabeth's wonderful excitement and encouragement? (Mary agrees and thanks God for His goodness, strength, and mercy.)
What are some things Mary says about God in the song she sings? (Mary says that He is mighty and has done great things for her, even though she is lowly and normal. He shows mercy to all who fear and trust Him, but judges those who are proud. He has remembered His people, Israel, and is coming back for them.)
Additional Resources
"Programs and a world of nervous activities occupy our time and attention but can never satisfy the longing of the heart." (A. W. Tozer)
---
Free Advent Bible Study (2023)
Let's stand back and marvel at God's grace and sovereignty, and focus on God this Christmas. May we join with the angels singing, "Glory to God in the highest" (Luke 2:14).
Join this 25-day Advent journey as we worship Christ and celebrate his coming.
Subscribe To Our Newsletter
Get resources, podcast episodes, and SWO updates sent directly to your inbox.