Apps That Help Students Fight for Godliness
So, why should you care about what apps are on your phone? Our mission is to equip students to fight for godliness using every tool available to them. Believe it or not, technology is not the enemy to godliness—your flesh is. There are several apps that help students fight for godliness on a daily basis. So let's step back, look at what drives our phone use, and re-focus how we're spending our screentime.
What's the big deal about growing in godliness? If I'm already a Christian, a redeemed child of God, won't I naturally keep growing in my faith simply as I grow older?
God's Word tells us to "train yourself for godliness; for…godliness is of value in every way" (1 Timothy 7:7-8). Salvation is a free gift, but following Jesus costs you everything. Giving up some space on your iPhone should be a no-brainer.
Before we get started, here are a few intro notes:
You don't need these apps to grow in your relationship with Jesus, but they are very helpful when used wisely. Don't forsake the gifts God has provided already, like access to God's written Word, guidance from the Holy Spirit, and accountability and encouragement from your local church.
Beware of creating too much dependence on your phone. Don't depend on your device to read the Bible every time, it's best used as a backup. You don't always have your Bible in your back pocket, but you do have your phone. If you're clueless what to do when your phone dies, that's a sign you've created a problem. Stick with a Bible and notebook for your morning Bible study, but your phone is great for those random times to read and listen.
1. Read and listen to the Bible with these apps:
Blue Letter Bible
Blue Letter Bible might be the most popular Bible app out there, and for good reason. It's free and offers 30 Bible translations (including several foreign languages). The tools provided in this long-standing Bible app are impressive! They provide audio recordings, as well as original language tools, concordances, and dictionaries. Thankfully, you can customize your reading experience via color themes, fonts, etc. Underlines, highlights, bookmarks, and note-taking all get synced via iCloud and your Blue Letter Bible account.
ESV Bible
If you're a fan of the ESV translation (our recommended Bible translation), then you need to check out the ESV Bible app. After you sign in with a free ESV.org account, your highlights, bookmarks, and note-taking will be synced online! Additionally, you will be able to read your ESV Study Bible via the online Crossway account as well. It's one of the best overall Bible apps out and we recommend you check it out!
2 things we love about it:
The app provides 60+ Bible reading plans from well-known Bible teachers (past and current).
The app provides a fantastic audio recording of Scripture, that can be sped up or slowed down depending on your preferences.

Dwell
The Dwell app was created to become the highest-quality audio Bible tool available. We'll let you be the judge, but they seem to have succeeded. There is a high cost, but they provide tons of features, including 4 audio recording options, 44 Bible listening plans, 261 key curated passages, and 44 playlists by topic. You can even switch voices and background music depending on your preference for the day. After all, you might want different background music during your morning Bible study than during your cross-country training.
2. Memorize the Bible with these apps:

Verses – Bible Memory
Verses is one of our favorite Scripture memorization apps. The KJV translation is free, but you'll have to pay a small fee for one of the other 7 Bible translations (worth it). Their approach is simple: absorb, memorize, and recall. You can track your memorization progress and history, learn by 6 memory games, track habit streaks, and create a group to memorize the same Bible passage with friends!

Fighter Verses
Fighter Verses has been around since the beginning of phone apps, and their current version is better than ever. The $2.99 cost gets you 11 Bible translations, including a few foreign ones. They focus on 1,000 pre-loaded verses and six unique memory quizzes (including recording yourself reading aloud, typing, multiple-choice, word bank). However, you can add any verse you want and listen to songs created in the ESV translation.
3. Find good teaching & books on these apps:

Biblical Training
Think of the Biblical Training app as seminary-level training for free, on your phone. They offer 129 free classes and seminars on books of the Bible, spiritual disciplines, preaching, worship, missions, spiritual warfare, marriage and family, and apologetics. They use teaching content from pastors and seminary professors across the country. A few of our favorites include John Piper, Timothy George, Craig Blomberg, Timothy Tennent, Bill Mounce, Thomas Schreiner, Douglas Moo, George Guthrie, Bryan Chapell, Robert Stein, and Bruce Ware.
From their app description: "BiblicalTraining is broadly evangelical, not connected to any one church, denomination, or theological tradition."

Christian Audio
Sign up for an account at ChristianAudio.com, and they will email you a free new audiobook every month. Who doesn't love free stuff?! You can also shop for countless other audiobooks in their library, and will be notified about surprise sales throughout the year. The app's user experience is not the best, but free books are great either way. You can adjust the listening speed and create custom bookmarks for things you want to remember.
IMB Deepen Discipleship (via Path app)
The IMB (International Mission Board) has created a free small group Bible study for churches in America—and we think it's fantastic. This is the second year my wife and I are leading our small group through the study, and we're continually challenged to follow Christ more faithfully and sacrificially. The Deepen Discipleship Bible study flow is simple but effective: 5 days of Bible reading, short commentary, key verses to memorize, interactive questions, and a weekly group meeting for discussion. In six months, you'll read and discuss through the entire New Testament!
Just recently, they've created a more simple version through the Path App so that it works more seamlessly on iPhones. You can also access Deepen Discipleship online for free (without the app).

New City Catechism
The New City Catechism app is built around 52 catechism questions and answers to help you meditate on the character of God and better learn key doctrines of Christianity. Users can access both adult and children's modes on the same account, and read Scripture passages that support each catechism question.
RightNow Media
Hopefully, your church already has an account set up with RightNowMedia.org. If not, it's worth looking into! Once you gain access to the library, you'll find countless video Bible studies, ebooks, and devotionals. Make a personal playlist of your favorites and start watching! Streaming via Apple TV or Google Chromecast is quick and easy.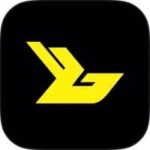 Snowbird Wilderness Outfitters
Like all the other great Gospel-driven content from SWO, we offer the Snowbird App for free on Apple, Google, and Amazon devices! All the key logistical resources for your time at SWO are available there, but we're even more excited about the great teaching and Bible content the app enables us to publish. All of the teaching recordings get dropped in as soon as possible following our retreats and camps, and you can also read our weekly blog posts directly from the app.
If you're still not convinced, don't forget it's the best place to follow the annual SWO Bible Reading Plan or listen to the new No Sanity Required podcast (kicking off in March 2020).
4. Pray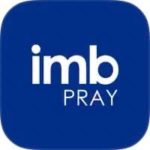 IMB Pray
Most of us need some help on focusing our prayers, so here's one way to pray for unreached people groups (and the missionaries reaching them). The IMB publishes new prayer requests daily from missionaries on the field. There are four key ways you can use the IMB Pray app to strengthen your prayer life: (1) Use the daily prayer guide, (2) join 175 Days of Prayer calendar, (3) find specific prayer needs for unreached people groups and missionary families, and (4) read personal stories from missionaries and Christians around the world.
5. Learn a language

Duolingo
Romans 10:17 tells us that "faith comes from hearing, and hearing through the word of Christ." Faith is a gift from the Holy Spirit, but we have the joy and responsibility to speak the Gospel of Jesus into the lives of others—including those who don't speak our language. Work to cross that language barrier!
Duolingo is a fantastic learning tool. Short of finding a personal language tutor, I can't think of a more effective way to learn the basics of a new language. Over 300 million people use Duolingo to learn over 30 languages. So, if you've got a friend that speaks Spanish, French, German, Italian, Chinese, Russian, Vietnamese, or Swahili (and you don't) then check out Duolingo and start investing in that friendship. Love them with the love of Christ, and point to the glory of Jesus through the words of the Gospel!
---
Please let us know what you like (or don't like) about this list. And, we'd love to hear if you have any helpful additions for students to check out.
"His divine power has granted to us all things that pertain to life and godliness, through the knowledge of him who called us to his own glory and excellence, by which he has granted to us his precious and very great promises, so that through them you may become partakers of the divine nature, having escaped from the corruption that is in the world because of sinful desire. For this very reason, make every effort to supplement your faith with virtue, and virtue with knowledge, and knowledge with self-control, and self-control with steadfastness, and steadfastness with godliness, and godliness with brotherly affection, and brotherly affection with love. For if these qualities are yours and are increasing, they keep you from being ineffective or unfruitful in the knowledge of our Lord Jesus Christ." (1 Peter 1:3-8)
Subscribe To Our Newsletter
Get resources, podcast episodes, and SWO updates sent directly to your inbox.