Round Table: What Is Bible Exposition & Why Is It So Important?
God's Word has the power to save lost souls and sanctify the hearts of Christians. We don't want to read our thoughts into it, we want to get God's thoughts out. Faithful expository preaching will drive the listener to the Gospel every time.
Two goals of expository preaching and teaching:
Communicate the passage faithfully and accurately to your listeners.
Equip the listener to interpret and study the Bible faithfully on their own.
This is why we're committed to expository Bible teaching and ministry. It is vital that every preacher and teacher handles the Word of God with accuracy. We must communicate God's original message and meaning from the text, and teach it in a way that is understandable by your people.
Conversation with Snowbird directors:
Brody Holloway
Zach Mabry
Rob Conti
Resources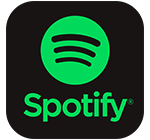 Subscribe To Our Newsletter
Get resources, podcast episodes, and SWO updates sent directly to your inbox.