Carry a Sword, Trust in the Lord
What does the Bible say about self-defense?
How should Christians view the use of weapons for self-defense? Throughout history, God has used people (with weapons in their hands) to stop evildoers. Scripture speaks against retaliation and protecting against persecution, but also describes the reality of self-protection.
While we carry a weapon and prepare for danger, we do not trust those weapons as our savior. Our hope is in the sovereign hand of God.
Your mindset is important and your level of training is important. Carrying a weapon comes with a high level of responsibility. The charge is for men to be ready to fight and protect those around him from evil. God has placed you where you are, with godly principles, so use them to protect others.
Resources
Psalm 144
Psalm 82
Psalm 18
Nehemiah 4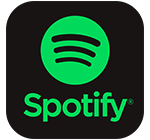 Subscribe To Our Newsletter
Get resources, podcast episodes, and SWO updates sent directly to your inbox.