Every Man is a Theologian
Fathers, how can we prepare our children with solid answers for the questions they will face when they leave our homes? We need to disciple our children by training our kids how to think about God.
A conversation with:
Zach Mabry & Brody Holloway
You don't need a seminary degree to equip your children, but you do need to make certain you're pointing them to the correct source of Truth.
Encourage your kids to always ask the question: "Why?"
The Christian worldview is the only worldview that adequately answers the questions of the world we live in. Humans are created in the image of God, and the Bible explains where the value of human life comes from. The Lord has written the stamp of His image on the hearts of humanity.
Right and wrong do exist. Human beings do have value. There is a plan the Lord has prepared for us after death.
Resources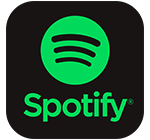 ---
Get the Latest SWO Resources
(Every Friday)
Subscribe To Our Newsletter
Get resources, podcast episodes, and SWO updates sent directly to your inbox.