Tamar: Jesus & His Crazy Grandmas
There is no family more interesting that Jesus' family. Rahab, Tamar, Ruth, and everyone in-between exemplifies the craziness of sin that Jesus was born into.
And yet, He came anyway. He came into our world to redeem the depth of sinfulness we know as the human existence—to rescue a people for Himself by His very death and resurrection.
6 Things About Jesus' Family Line
All men live and die.
There is one lineage for all the people of history (Adam and Eve).
Jesus became fully human.
Jesus was the son of Adam and Son of God.
The lineage recorded in Matthew goes through the royal line of kings to Abraham.
The lineage of Jesus includes prostitutes, thieves, kings, preachers, businessmen, scholars, slave traders, warlords, and slaves.
In Tamar's story, we see the ugliest components of humanity. She was used, abused, and tossed aside repeatedly by Judah and his family. In spite of that, Jesus redeems the story of Judah and the sins of all men by coming into our world and conquering the darkness of sin by the light of His glory.
Jesus is the Savior of the world, the Savior of sinners.
References
P.S. If you liked this episode, we'd love to hear your feedback! Please leave us a review on Apple or Spotify and help us get the content out to help others grow in their faith and mission to equip the Church.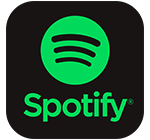 Subscribe To Our Newsletter
Get resources, podcast episodes, and SWO updates sent directly to your inbox.