NSR: How to Remain Faithful
There are many things battling for our attention in today's world. It's easy to get derailed by cultural influences and lose sight of Jesus. We all know people who used to follow passionately after Christ but are now caught up following the world. So, practically, how do we remain faithful to Jesus?

We must be Gospel-driven from start to finish. If we're not being driven by the Gospel, then we're being driven by the world's definition of Christianity. Fix your eyes on Jesus, stay on mission, and rest in God's promises. We need to do this every day, not just for a season. Don't become weak-minded Christians. Stay faithful.
Resources
P.S. If you liked this episode, we'd love to hear your feedback! Please leave us a review on Apple or Spotify and help us get the content out to help others grow in their faith and mission to equip the Church.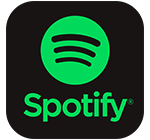 Subscribe To Our Newsletter
Get resources, podcast episodes, and SWO updates sent directly to your inbox.