NSR: Of Masks And Men
Is it unloving to not wear a mask?
Brody addresses a question he got from a church member on why we don't wear masks at Red Oak Church. He reads from The Barrington Declaration and explains how it gives us a guideline when it comes to this issue. While we want to protect the elderly and the high risk, we also need to get back to work.
P.S. If you liked this episode, we'd love to hear your feedback! Please leave us a review on Apple or Spotify and help us get the content out to help others grow in their faith and mission to equip the Church.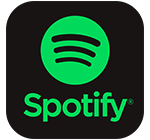 Subscribe To Our Newsletter
Get resources, podcast episodes, and SWO updates sent directly to your inbox.