NSR: Paul's Last Words
Scripture is breathed out by God. God's Word is alive and active. Some of Paul's last words in the Bible point to this truth and emphasize it's sufficiency. In today's podcast, Brody looks at 2 Timothy 3:16-17 and points out 6 characteristics of Scripture from this text. 
Listen in to learn why the Bible is such a critical part of our lives. The Word of God is always accurate and authoritative, and powerful to conquer strongholds in our lives. The Scripture teaches us how we're to live our lives 
As Christians, we have the Spirit of God living within us.  When we go to His Word, He will help us to understand it. God's Word is meant to shape our lives and make us look more like Christ. His Word reproves and convicts us. We need the Word of God—our spiritual lives depend on it! Fight to spend time in the Word and pursue Christ daily.
Resources
P.S. If you liked this episode, we'd love to hear your feedback! Please leave us a review on Apple or Spotify and help us get the content out to help others grow in their faith and mission to equip the Church.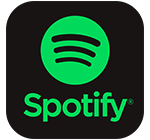 Subscribe To Our Newsletter
Get resources, podcast episodes, and SWO updates sent directly to your inbox.