Obedience And The Life Of Saul
Be Strong | Friday Night | Spencer Davis
In 1 Samuel 15, we see the Israelites long to be like the nations around them. They began to reject Yahweh as their King and instead ask to live under the security and power of a man. The freedom they wanted was actually slavery. The Israelites assumed that they needed to be governed better, but what they really needed was obedience.
In this session, Spencer walks through the importance of biblical obedience. As believers, we can't pick and choose when we want to obey. It takes action on our part and must flow out of our identity in Christ. Your obedience to God matters in everything you do. Direct your heart to the Lord and serve Him only
Resources
1 Samuel 15
Hebrews 1
1 Peter 1
P.S. If you liked this episode, we'd love to hear your feedback! Please leave us a review on Apple or Spotify and help us get the content out to help others grow in their faith and mission to equip the Church.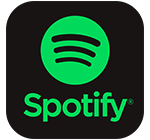 Subscribe To Our Newsletter
Get resources, podcast episodes, and SWO updates sent directly to your inbox.