Put the Flesh in Check: Live by the Spirit
Brody Holloway | Romans 8:12-17 | SWO20 Wednesday Night
Christian, we've got to put the flesh in check. We are no longer slaves of the flesh! Rather, Christ calls us to live by the Spirit and put to death the things of the flesh
By abiding in our Lord, we will continually be reminded that we are His. Our identity is found in Christ alone. That should give us great confidence.
Resources
Want to find out what we're learning? Join the Snowbird Newsletter and get our list of favorite books! 
2024 SUMMER CAMP
The Life of Christ (Gospel of Luke)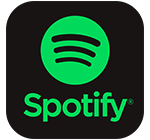 Subscribe To Our Newsletter
Get resources, podcast episodes, and SWO updates sent directly to your inbox.