Romans 11
Brody Holloway | Romans 11 | SWO20 Friday Night
God has revealed Himself to us through His Son and His Word. Our Lord is mindful of us and wants to bring us into a relationship with Him. We are fully known by Him.
Those who reject God still have to deal with the reality of evil. God is God, and we are not. We don't give God counsel on how to govern our lives.
5 things to consider when you worship God:
True worship doesn't come apart from truth.
Meditation on Scripture leaders the believing heart to worship.
The study of Bible doctrine should drive me to worship God.
Doctrines that are God-centered and lead us to a deeper knowledge of Him should drive us to deepest worship.
We will never have full knowledge of God but that doesn't mean we shouldn't/couldn't worship Him.
"We don't need to understand everything to praise the God who understands everything." – Tim Keller
There will always be a mystery in our lives and it should drive us to pursue Him harder.
Resources
2024 SUMMER CAMP
The Life of Christ (Gospel of Luke)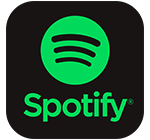 Subscribe To Our Newsletter
Get resources, podcast episodes, and SWO updates sent directly to your inbox.