View Your Spouse Through the Lens of the Gospel
Marriage Conference | Rob Conti | Sunday Morning
Jesus delights in His bride, the Church, and He is passionately dedicated to the process of her sanctification. In the same way, we should delight in our spouse and be passionately dedicated to their sanctification. Christ has declared us righteous through the work of His Son and has fundamentally changed our identity. He saved us and is now sanctifying us to make us more like Him.
He calls you righteous, forgiven, adopted, and redeemed.
Is this how you look at your spouse? Or do you view them through their faults and shortcomings? Their sins are forgiven, they are far removed from your spouse. We shouldn't be reminding them of their sin but reminding them what's true about them in Jesus.
You are going to fail at this sometimes. Let's strive to love our spouses well and bend grace towards them. You know the grace and mercy you've received from God, now extend it to your spouse.
Your marriage is meant to put the Gospel on display to those around you. May your home be filled with the spoken Word of God and be the base of operations for Gospel ministry. Commit to the work of your spouse's sanctification. Care about their personal holiness. You are one flesh, so love and serve one another.
Resources
Isaiah 62
Ephesians 5:25-28
Ephesians 1
2023 Marriage Conference
October 2023
P.S. If you liked this episode, we'd love to hear your feedback! Please leave us a review on Apple or Spotify and help us get the content out to help others grow in their faith and mission to equip the Church.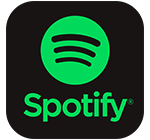 Subscribe To Our Newsletter
Get resources, podcast episodes, and SWO updates sent directly to your inbox.