A Story of Faith & Persecution in Africa (pt. 2)
This is Part 2 of Amir's story of salvation, discipleship, persecution, and God's faithfulness in Africa.
The Gospel spreads through the work of church planting. Amir simply responded to God's leading and people's questions, and the church began to multiply. News of his miraculous rescue spread throughout the city.
People continued having similar dreams, being urged to "see the words of Jesus." After four months, there were about fifty people meeting regularly in small groups and growing into churches. This evangelistic movement was driven by the Holy Spirit and God's Word.
The Great Commission guides us to plant the church. Raise up pastors, leaders, deacons, and others to serve a people group so that the Gospel spreads through the work of church planting.
When people see the evidence of Christ's power in the lives of believers, then people will respond to the message of the Gospel. Persecution will inevitably increase, and the Church will multiply. It is critical to lay a doctrinal foundation for new believers in church planting and missions.
Resources
1 Peter 3:13f
Acts 8:1-8, 11:19
P.S. If you liked this episode, we'd love to hear your feedback! Please leave us a review on Apple or Spotify and help us get the content out to help others grow in their faith and mission to equip the Church.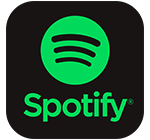 Subscribe To Our Newsletter
Get resources, podcast episodes, and SWO updates sent directly to your inbox.