How to Pray and Live with Hope Amidst the Coronavirus
Last Sunday night, Brody Holloway addressed the current Coronavirus pandemic and how believers should respond to it. While most of the world is in a panic we have an opportunity to be a light to nonbelievers. We have an eternal hope in Christ that we can hold fast to in the midst of the fear.
Resources
Quotes
"We should not be swept away into any sort of panic because we know who's on the throne. We know that we serve the King of kings and Lord of lords. We know that we serve Jesus and that this is a scope of God's sovereignty."
"We know a sovereign God is in control of viruses, famines, and pestilence. It's under the scope of His sovereign hand."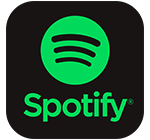 Subscribe To Our Newsletter
Get resources, podcast episodes, and SWO updates sent directly to your inbox.