King of Kings
We were created for eternity. This is a boot camp to prepare us to reign with Christ for eternity. The only thing that matters on that day is: "What did we do with Him?" We need to have eternity in view with everything we do. This is a conversation based on Gar  Bozeman's study prep for Be Strong 2020 (spring conference).
Christ is King! This passage in Revelation 19 gives Christians hope for the return of Christ.  We must look forward to Christ's Second Coming and remember that He will exalt us higher than we could ever imagine in this life. Jesus is going to return and He is going to set everything right. The Church, the Bride of Christ, has an active role on that day. Jesus will clothe His bride in fine linen and purity.
Resources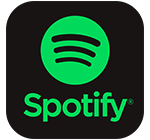 Subscribe To Our Newsletter
Get resources, podcast episodes, and SWO updates sent directly to your inbox.