NSR: Our Brother in Africa: Update (Pt. 4)
Less than two years ago, there was no Gospel movement among this Muslim people group in Sub-Sahara Africa. Now, there are well over 100 Christians gathering in fellowship, teaching, discipleship, and worship.
This episode from Brody and a missionary partner summarizes Amir's last couple of months. He's been in hiding, praying about fleeing the country.
Amir was desperately trying to discern:
Should his path lead to martyrdom?
Or, did the Lord want his path to continue making disciples and planting churches?
Amir is from an exclusively Muslim tribe and his safety has constantly been in danger. However, his father has recently died from health complications and he's been able to visit and encourage believers with a little more safety.
Resources & references
Matthew 28:18-20 (Great Commission)
P.S. If you liked this episode, we'd love to hear your feedback! Please leave us a review on Apple or Spotify and help us get the content out to help others grow in their faith and mission to equip the Church.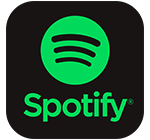 Subscribe To Our Newsletter
Get resources, podcast episodes, and SWO updates sent directly to your inbox.