NSR: Proofs of the Resurrection, From Doubting Brothers to Faithful Martyrs
Christians must be able to give a defense for their faith. The testimonies of His half-brothers, Jude and James, provide strong evidence to support the resurrection of Jesus. Brody walks through the eyewitness accounts from those who had front row seats to His life, death, resurrection, and ascension to the throne.
The only appropriate relationship with Jesus is to worship Him as Lord and Savior. Jude humbly identified himself as a slave to Jesus (his own brother).
Our natural tendency is to rebel against authority. Believers need to constantly be reminded that we are not in charge. Our submission to Christ should look a lot like Jude and James.
These brothers were later martyred for the faith they boldly proclaimed. They abandoned their lives, left what they knew behind, and pursued Jesus in obedience to advance the Gospel. Keep your eyes on the resurrected Lord and submit to Christ daily.
References
P.S. If you liked this episode, we'd love to hear your feedback! Please leave us a review on Apple or Spotify and help us get the content out to help others grow in their faith and mission to equip the Church.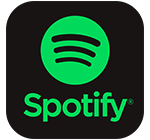 Subscribe To Our Newsletter
Get resources, podcast episodes, and SWO updates sent directly to your inbox.