NSR: The Role of the Holy Spirit in Our Lives

When we see a fellow believer fall into sin and shame, the body of Christ feels that too. We feel the gravity of their guilt, brokenness, and self-condemnation. We should long to see other believers have victory in their sin and come along-side them to push them back toward Christ. This is what the Holy Spirit does for us. He is able to identify and sympathize with our weaknesses. Jesus gave us His Spirit so that He's always with us, ready to help us at any time. 
During this episode, Brody discusses the role of the Holy Spirit in our lives. In Christ, we have an advocate who feels for us, hurts for us, and sympathizes with us. This is a powerful picture that shows us how we're linked to God and have His dwelling in us, feeling the weight of our sin. His Spirit comes alongside us by picking us up to carry the weight of our sin. Believers, we should be encouraged and comforted by this truth. Remember that you have the Helper living inside of you, advocating for you as a comforter and a companion.
Resources
P.S. If you liked this episode, we'd love to hear your feedback! Please leave us a review on Apple or Spotify and help us get the content out to help others grow in their faith and mission to equip the Church.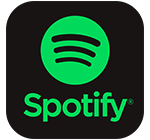 Subscribe To Our Newsletter
Get resources, podcast episodes, and SWO updates sent directly to your inbox.