Ruth: Jesus & His Crazy Grandmas
We serve a God that is greater than the worse of human tragedies, and He has a purpose for our redemption. Throughout the time of the Judges, "Israel did what was right in their own eyes." But Yahweh was working His plan through it all.
Naomi was left in Moab as a widow in the far-off land of Moab, with her two daughters-in-law (also widows). In this story, Ruth immediately rises up as a young girl who is devoted to Naomi in the face of all cultural norms and threats of poverty. It would have been easier for her to return home to her pagan family and start a new life, but God had other plans. Ruth refused to leave her mother-in-law and returned with her to Bethlehem.
In one of the greatest love stories ever told, Boaz rescues Ruth from poverty and outcast by reaching across cultural lines and marrying her. Sickness, poverty, idolatry, prostitution, violence, and everything in this world is broken and brought by sin. However, our Lord reaches down and redeems the deepest of human failures for His own glory and our good.
Resources
P.S. If you liked this episode, we'd love to hear your feedback! Please leave us a review on Apple or Spotify and help us get the content out to help others grow in their faith and mission to equip the Church.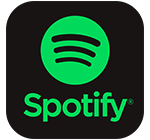 Subscribe To Our Newsletter
Get resources, podcast episodes, and SWO updates sent directly to your inbox.