Thoughts on Government: Back to School with Brody
With the election coming up, we should be educating ourselves on voting. It's important to understand our Christian responsibility to the government. In this episode, Brody explains the different types of governments, why the electoral college matters, and why we should vote. Let's not be uninformed Christians but aim to understand what it looks like for us to submit to governmental authority.
Resources:
Romans 13
P.S. If you liked this episode, we'd love to hear your feedback! Please leave us a review on Apple or Spotify and help us get the content out to help others grow in their faith and mission to equip the Church.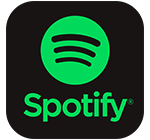 Subscribe To Our Newsletter
Get resources, podcast episodes, and SWO updates sent directly to your inbox.