Hypocrisy & Consistency: Sincere Love that Reflects Jesus
Brody Holloway | Romans 12 | SWO20 Friday Night
God's Word calls us to a steady, consistent life of following Jesus.
Christians, we must love people with a real, genuine, and sincere love that reflects Christ. Instead of overanalyzing the world around us, sometimes we just need to love people well.
Too often, we "put on" our Christianity as a big, oversized mask that hides who we really are underneath? This is the definition of a "hypocrite."
Live in moderation. Walk consistently in every area of life. Do these things and it will create a genuine walk in you. If you're inconsistent, it will be difficult for people to take you seriously as a Christian.
Hate what is evil.
Love what is good.
Be the feet of Jesus.
Care about other people and be driven by the Gospel.
Resources
P.S. If you liked this episode, we'd love to hear your feedback! Please leave us a review on Apple or Spotify and help us get the content out to help others grow in their faith and mission to equip the Church.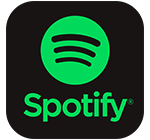 Subscribe To Our Newsletter
Get resources, podcast episodes, and SWO updates sent directly to your inbox.