What is the Gospel & Why We Share It
Be Strong Men's Conference | Hank Parker Jr. | Sept. 2020
There is no other name under Heaven in which men will be saved other than the name of Jesus.
We are commanded in Scripture to share the Gospel with those around us. We always need to be ready to give an answer for the hope that we have. But if you don't know what the Gospel is, then it can be hard to articulate it. In this session, Hank Parker Jr. walked through what the Gospel is and why we need to share it.
We need to live our lives with a higher awareness of the eternal souls around us. Your neighbor, friend, or coworker is standing in hostility to God and will one day bear His wrath. We need to realize that people are blinded by their sin. You don't have the ability to save lost souls, but you can be faithful to share the Good News with them. We are called to be ambassadors. Let's labor faithfully because we know Jesus is the only hope for the lost.
Resources
Matthew 28
Romans 3-4
1 Corinthians 15
2 Corinthians 5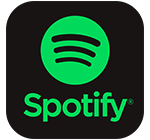 Subscribe To Our Newsletter
Get resources, podcast episodes, and SWO updates sent directly to your inbox.