A Story of Faith & Persecution in Africa (pt. 1)
The Word of God is a lion that simply needs to be let out of the cage. Take the leash off and turn it loose.
This is part 1 of a current story of the faith and persecution of a Muslim-background believer in Africa. Some of our missionary partners handed Amir a copy of the New Testament during a language learning class last year, and the Holy Spirit has turned his life upside down.
This part of Amir's story covers his initial conversion from Islam to Christianity, the power of God's Word in transforming his life, and the faith the Holy Spirit used to carry him through physical persecution.
"I cannot reject the hope that I've found in Jesus Christ. When I die, I'll die with the name of Jesus on my lips." – Amir
References
P.S. If you liked this episode, we'd love to hear your feedback! Please leave us a review on Apple or Spotify and help us get the content out to help others grow in their faith and mission to equip the Church.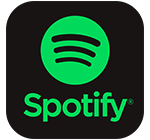 Subscribe To Our Newsletter
Get resources, podcast episodes, and SWO updates sent directly to your inbox.