Coronavirus and the Sovereignty of God
Where is God in the midst of Coronavirus? Isn't God good and powerful enough to stop the calamity of COVID-19? Four of the Snowbird Outfitters directors had this conversation about what the Bible says about God's goodness and authority in the middle of calamity.
Conversation with Snowbird directors:
Brody Holloway
Zach Mabry
Rob Conti
Spencer Davis
Watch the original video discussion on YouTube
Resources: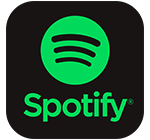 ---
Want to find out what we're learning?
Join the Snowbird Newsletter and get our list of favorite books!
---
The Preeminence of Christ
12-Day Bible Study
By Zach Mabry
This Bible study will help you set a steady pace to study the book of Colossians over 12 days. Each section highlights a particular passage, provides background context and helps the reader examine what God is saying.
Then, it finishes with a few questions to guide your personal application.
Subscribe To Our Newsletter
Get resources, podcast episodes, and SWO updates sent directly to your inbox.