NSR: The Profound Effects of Simple Obedience
This episode gives more background on the story of our brother in Africa. Brody sat down with Greg Helms to learn how teaching English to Muslim men in South Sudan led to Amir's salvation. Simple obedience to share the Gospel can radically change the lives of those around us. Gospel leaders look for opportunities to boldly share the Good News. Be challenged and encouraged as you listen to how the Lord uses simple obedience to save the lost.
Resources:
P.S. If you liked this episode, we'd love to hear your feedback! Please leave us a review on Apple or Spotify and help us get the content out to help others grow in their faith and mission to equip the Church.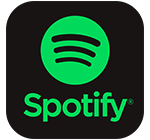 Subscribe To Our Newsletter
Get resources, podcast episodes, and SWO updates sent directly to your inbox.