NSR: Suffering, Suicide, and Eternal Hope
In this episode, Brody walks through how believers should view suffering and suicide from a Biblical perspective. He shares two different stories of people he knew who committed suicide. This is a difficult conversation to have, but we cannot avoid the topic. People assume that because someone takes their life, it automatically condemns them to hell. This is wrong teaching. No one is in heaven because of anything they've done. It is only by the Lord's grace and Jesus' work on the cross that we receive His righteousness.
While the penalty of sin is paid for and the power of sin is no longer something that we're under as believers, the presence of sin will always be real. In this life, we are still contending and we can still have hope even on our darkest day because of Christ.
Resources:
Romans 8:18
P.S. If you liked this episode, we'd love to hear your feedback! Please leave us a review on Apple or Spotify and help us get the content out to help others grow in their faith and mission to equip the Church.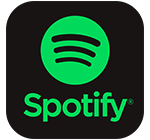 Subscribe To Our Newsletter
Get resources, podcast episodes, and SWO updates sent directly to your inbox.