Defending The Faith (Men's Session)
Be Strong Breakout | Zach Mabry | Saturday
What if everyone in your spiritual influence had the same depth of faith in God that you do?
No matter the circumstance, God has placed you in a position of leadership. Whether you want to or not, you are leading people towards a relationship with God—or away from Him. Men, we need to be discipling those around us by helping them develop a firm foundation for their faith.
In this session, Zach outlines the importance of giving an answer for your faith. We can trust and know that God is the Creator of the world. Be confident in knowing what you believe and why you believe it. Aim to fill yourself with the rational justification of belief to help guard against being drawn away by the world.
Resources
1 Peter 3:13
2 Corinthians 11:3
Galatians 1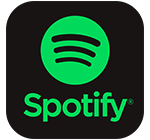 Subscribe To Our Newsletter
Get resources, podcast episodes, and SWO updates sent directly to your inbox.