How to Make your Home Your Base of Ministry Operations
Marriage Conference | Brody Holloway | Saturday Morning
Marriage was made to roar as a reflection of the Gospel because it teaches us about Christ's relationship with the Church. It's also a wonderful platform to advance the Gospel. We can look to Scripture for good, godly examples of marriages who made it their aim to make the Gospel known throughout their lives.
Today Brody looks at a power-couple in the Bible who were willing to do whatever it took to advance the Gospel. Pricilla and Aquila played a key role in the early Church and we can imitate their example. Their home became a base of operations for the advancement of the Gospel and the church. They were locally and globally-minded in all they did. Let's follow their lead and take action in the communities that we're placed in.
Resources
2023 Marriage Conference
October 2023
P.S. If you liked this episode, we'd love to hear your feedback! Please leave us a review on Apple or Spotify and help us get the content out to help others grow in their faith and mission to equip the Church.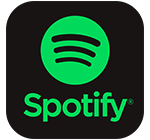 Subscribe To Our Newsletter
Get resources, podcast episodes, and SWO updates sent directly to your inbox.