Look to Jesus, There's Work to Do
Be Strong | Saturday Morning | Brody Holloway
In this session, Brody looked at the life of Hezekiah and examined how we can learn from his successes and failures. The frailty of human kings points us to the truth that no earthly king can do what only the King of Kings can. This doesn't mean that we don't work. 
There is a tension between God's sovereignty and man's responsibility to work. God's sovereignty does not enable us to sit back and do nothing. Like the men who have gone before us, we will fail often. But, we have to remain in the fight. We've been called to pray, to act, to work, to fight, and to be the strong men God has called us to be. 
Resources
2 Kings 20
Ephesians 1:11
P.S. If you liked this episode, we'd love to hear your feedback! Please leave us a review on Apple or Spotify and help us get the content out to help others grow in their faith and mission to equip the Church.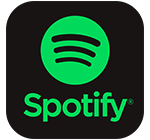 Subscribe To Our Newsletter
Get resources, podcast episodes, and SWO updates sent directly to your inbox.